AGENDA – BRIDGE EVENT 2023
Wednesday, 31st May
Bridge event day sessions will be an online event run via Teams
CLICK – TEAMS LINK (Open 10 mins before the 10:00am start)

MC: Martin Crawley, Head of Academy
MORNING SESSION
 (10:00) 
WELCOME
Philip Burnham – Sales Director
(10:20)
Techtel Interview
Payam Safa – Business Development Strategist
(10:40)
SHM Broadcast Interview
Joachim Baumann – Managing Director
(11:00)
Techex Interview
Richard Bailey – Director
(11:20)
Q&A
Bridge Technologies – Rolf Ollmar, Martin Crawley, Damian Hatwell, James Chance & Olli Tuomela
12:00 – Lunch Break
AFTERNOON SESSION
(13:00)
TECHNICAL UPDATES
VB330 and SW 6.2 News
Martin Crawley – Head of Academy & Frank Ekern – Senior Engineer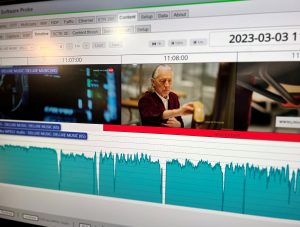 After the NAB release of the award winning SCTE 35 & 104 analytics and Record option, we´ll find out what the latest features are for all the probes.
More details to come!
AWS Cloud integration update
SCTE 35 & 104 Ad insertion analytics
Recording up to 200 channels TS
Integral OTT monitoring improvements
Q&A
Bridge Technologies – Rolf Ollmar, Frank Ekern, Martin Crawley, Nils Zapfe & Kenneth Jonassen
(14:00)
VB440 Summer release
Kai Hagseth – Developer & Marcus Mathiessen – Developer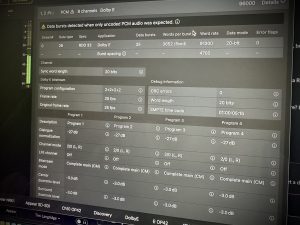 On the back of releasing Dolby E at NAB, we´ll find out what other exciting developments have been made by our engineers for the VB440.
More news to come!
Dolby E integration w/ full decoding and in browser audio
Award-winning signal generator w/ NMOS support
Fully scalable waveform scopes
VBI Teletext and ancillary support
Q&A
Bridge Technologies – Damian Hatwell,  Kai Hagseth, Marcus Mathiessen & Kenneth Jonassen
(15:00)
Final Q&A and closing comments
Bridge Technologies – Rolf Ollmar, Frank Ekern, Martin Crawley, Nils Zapfe, Damian Hatwell & Kenneth Jonassen
E.N.D
Please also join us later in the day for our Bridge Awards Show, 7pm CEST! Live on our Bridge Technologies YOUTUBE channel