ANGA COM 2023
Event date: 23/05/2023
Join us in Cologne 23-25 May, 2023 as we attend ANGA COM 2023 with our Business Partner SMH Broadcast.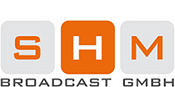 Booth B8
OPENING TIMES
Tuesday, 23 May 2023
09:00 – 18:00
Wednesday, 24 May 2023
09:00 – 18:00
Thursday, 25 May 2023
09:00 – 16:00
Customer voucher code: RE5dGgx6
https://angacom.de/en/visitors/tickets
ANGA COM is Europe's leading business platform for Broadband, Television and Online. It brings together network operators, vendors and content providers on all issues of broadband and media distribution. The next show date is 23 to 25 May 2023 in Cologne/Germany.
ANGA COM's key topics include Gigabit Networks, FTTX, 5G, OTT, AppTV, Cloud TV, Video Streaming, Smart City and Smart Home. The last ANGA COM counted 390 exhibitors from 33 countries and more than 18,000 participants from 82 countries.
Among the largest exhibitors are telecom vendors such as Amadys, Astra, AVM, Casa Systems, CommScope, GM Plast, HUBER+SUHNER, Opternus, Teleste and WISI. The speaker line-up of the conference programme includes C-level representatives of Deutsche Telekom, Vodafone, Telefónica, Deutsche Glasfaser, PYUR, TDC, freenet, NetCologne, M-net, ProSiebenSat.1, RTL Television, Discovery, DAZN and Sky.