*AGENDA
Wednesday 25 May
BRIDGE EVENT SEMINAR SESSIONS
Please note: We´ll be using the same Teams link all day. If something goes wrong with the connection, hold on the line or retry, and we´ll get you back into the session as soon as we can.
Official TEAMS Link to the Bridge Event 2022 seminars. Open from 09:30 (CEST, Oslo) and onwards (One Sessions Link all day long – CLICK HERE)

10:00 (CEST, Oslo): Welcome ´SUCCESSFUL SELLING´
Bridge – Philip Burnham, Sales Director

10:30 (CEST, Oslo): TRANSFORMATION FROM A NETWORK OPERATOR
TO AN IP-LED SPORTS and ENTERTAINMENT COMPANY – FOXTEL
Techtel – Mal Chandler, CEO & Payam Safa, Solutions Architect/James Chance, Regional Manager APAC
QUESTIONS AND ANSWERS
11:30 (CEST, Oslo): INTEGRATING VODAFONE ICELAND´S SERVICES MONITORING – VODAFONE ICELAND 
24i – Jeppe Schäfer, Pre-sales Engineer/Philippe Genar, Head of Sales EMEA
QUESTIONS AND ANSWERS
12:30 – LUNCH –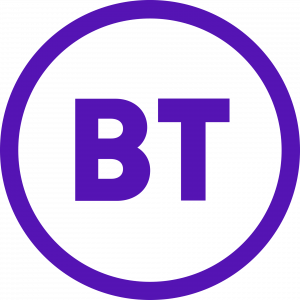 13:30 (CEST, Oslo):  MONITORING OF MAJOR TIER 1 CARRIER'S IPTV STREAMS – BT
Phoenix Datacom – Elliot De Jong, Account Manager & Peter Bird, Account Manager/Olli Tuomela, Head of SI
QUESTIONS AND ANSWERS

14:30 (CEST, Oslo): 6.1 FEATURES, SRT, SIGNAL GENERATOR – 3RD FLOOR DEMOS
Bridge – Frank Ekern, Snr Engineer, Jon Egil Eriksen, Pres Sales Engineer and Kai Hagseth, SW Engineer
QUESTIONS AND ANSWERS
15:30 (CEST, Oslo):  INDUSTRY TRENDS – PANEL DISCUSSION
16:00 SEMINARS E.N.D
–

BRIDGE AWARDS SHOW CEREMONY – 25th May – 19:00 (CEST, Oslo)
WINNERS ANNOUNCED!
LIVE on BRIDGE TECHNOLOGIES YOUTUBE CHANNEL
(YOUTUBE Link – CLICK HERE)
(With glass of champagne or wine in hand)
*Agenda – subject to change, please check back regularly for updates – ENJOY!