Bridge Technologies Add VB440 to New Eclipse Production Truck
October 12, 2022
US Business Partner 2110 Solutions facilitated the sale to All Mobile Video
Bridge Technologies today announces completion of the sale of a VB440 to All Mobile Video (AMV), a provider of end-to-end video and audio solutions across the globe. The powerful IP probe is equipped within new Production Truck 'Eclipse', with the sale facilitated by Bridge's US Business Partner 2110 Solutions, who offer focused consultation and implementation of IP-based production tools for broadcasters.
The Eclipse production truck operates through the use of a Cisco leaf-spine network architecture following ST2022-7 for total redundancy, and will incorporate both 4K and HDR production abilities. At the heart of this powerful production truck is the VB440; facilitating monitoring, analysis, and visualization of all high-bit rate broadcast media content as defined by the ST2110 and ST2022-6 standards. The VB440 facilitates HD, 4K, SDR, HDR and combinations of immersive audio, thus allowing AMV's engineering and production teams to continuously monitor all layers of media transport, on both redundancy layers, in real time.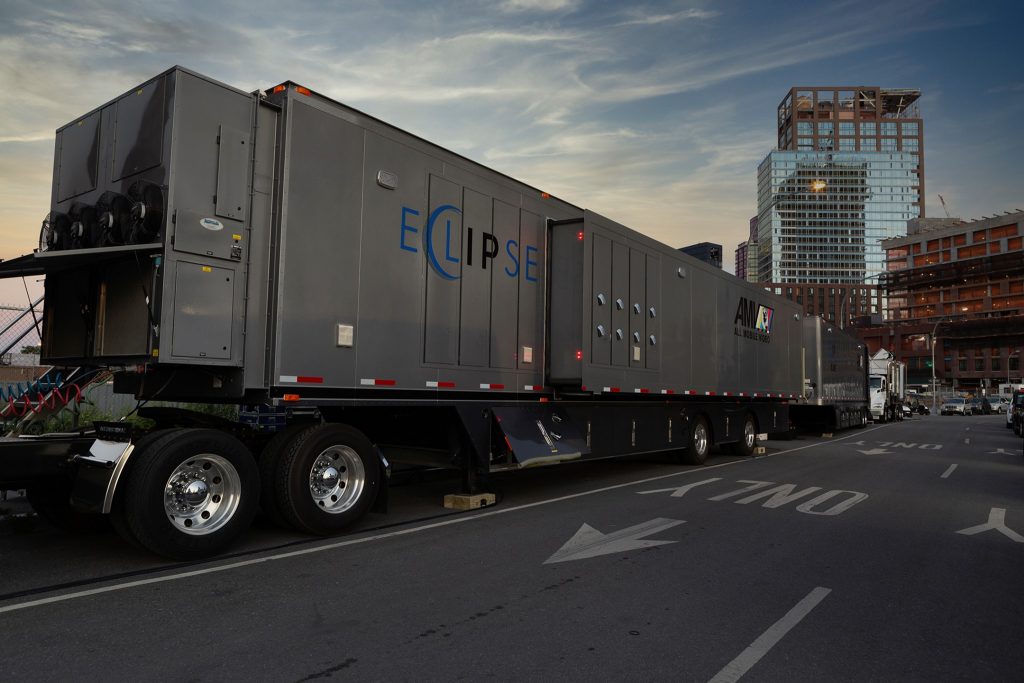 The VB440 provides particular benefit in applications such as that of the Eclipse truck, because it facilitates both technical network engineering and creative decisions in-the-moment, accessible by multiple users from their own HTML-5 browser-based layouts that can be configured to meet each specific user's need. This means that the VB440 takes up significantly less rack and desk space, as well as maintaining a lower energy draw. Combined with the fact that it achieves multiple functionalities which would normally call for individual single purpose rack equipment, the VB440 represents a significant efficiency gain for OB vans and remote broadcast environments – though its application in conventional studios is also substantial.
Amongst the various functionalities it incorporates are a range of audio and video scopes, including HDR preview on SDR screens and 5.1/7.1 audio review across stereo, along with JPEG XS analysis, and signal generation for greater efficiency during studio setup. With these functionalities combined, the VB440 ultimately delivers ultra-low latency analytics of compressed and uncompressed data to provide operators and engineers with the deep insight they need to ensure error-free delivery of live and recorded broadcasts on-location, and from any remote location.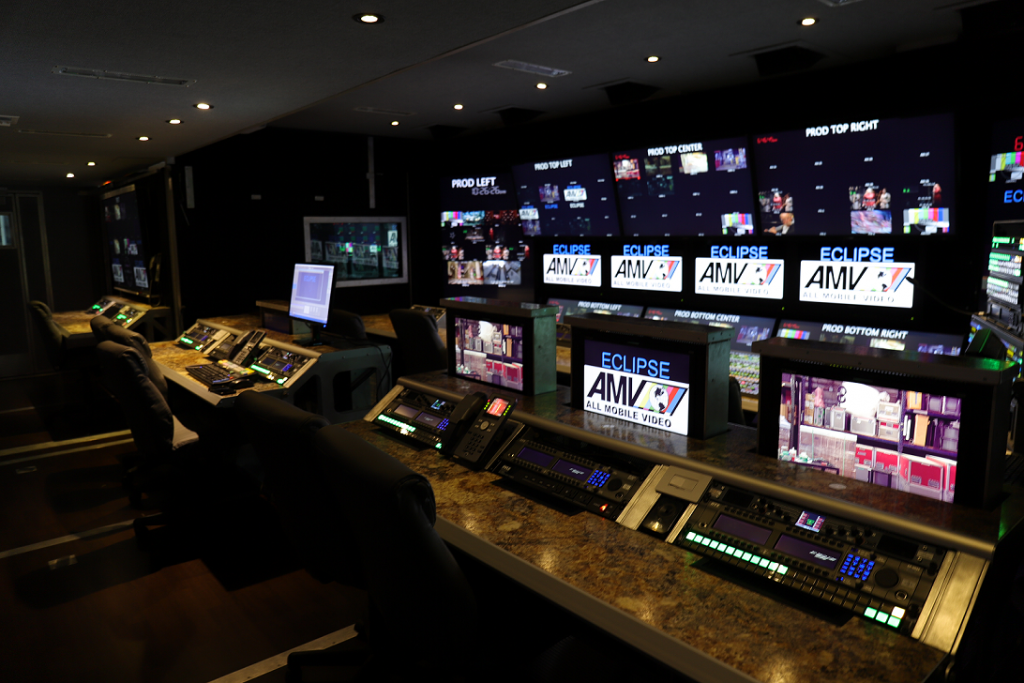 Speaking of the new integration, Paul Butkiewicz, Technical Supervisor for All Mobile Video, said: "The VB440 probe has become the "go to" tool on the truck before and during any live production. We use it to sweep and compare all the devices for errors across both redundancy layers to assure device, QSFP, and signal flow integrity, both before the truck rolls out of the bay and during live productions". He continued: "Because the Eclipse covers high-profile events, it's critical to know when errors occur on any of our sources and remote feeds, through the use of notifications and alarms. We've been really impressed with the ease of integration of the VB440 and how seamlessly it has worked in our NMOS environment".
Commenting on the deal, Chairman of Bridge Technologies Simen Frostad said: "At Bridge we've been working to push the importance of IP as the future of the broadcast market. But when you have the fortune of working with Business Partners like 2110 Solutions and customers such as All Mobile Video, the job is made so much easier; they intrinsically share our IP understanding and their forward-thinking mindset means we can achieve some really impressive things together, technologically speaking. The VB440 is going to help the Eclipse production truck to deliver flawless live video to its audiences, which benefits everybody".
More information about Bridge Technologies and its products is available at www.bridgetech.tv or by phone at +47 22 38 51 00.
About 2110 Solutions
A US-based company that provides consultation and implementation of IP-based production tools for broadcasters. The mission of 2110 Solutions is to explore and maximize the SMPTE ST 2110 and 2022-6 into productive applications that take advantage of both the technical and creative elements it has to offer.  Because the promise of this new standard is real, it offers incredible flexibility, and big cost savings for those that can use it in collaborative environments both in studio, and via remote locations.  We are bringing together a group of companies and services that are totally focused on maximizing the standard.
Learn more –  www.2110solutions.com
About Bridge Technologies
Bridge Technologies creates advanced solutions for protecting service quality in the digital media and telecommunications industries. The company's award-winning monitoring/analysis systems, intelligent switchers and virtual environments help deliver over 20,000 channels to more than 900 million subscribers in 94 countries. From head-end satellite ingress to microanalytics in the home network, Bridge Technologies offers patented innovation and true end-to-end transparency. A privately held company headquartered in Oslo, Norway, Bridge Technologies has worldwide sales and marketing operations through a global business partner network.
Learn more – www.bridgetech.tv
Bridge Technologies Contact:
Simen K. Frostad
Chairman
Tel: +47 22 38 51 00
Email: [email protected]
Press Contact:
Fiorenza Mella
XPresso Communications
Tel: +31 71 523 82 10
Email: [email protected]