Bridge Technologies Announces VB330 v6 with Dramatic Increase of Monitoring Capacity
September 14, 2020
It supports a tenfold increase of monitoring OTT traffic, TS IPTV ETR290 and adds optional content analytics on all streams
Bridge Technologies today announced the most substantial update of its VB330 probe to date: the VB330 v6. Bringing together Quality of Experience (QoE) and Quality of Service (QoS) functionality, the VB330 now provides more versatility of application and capacity than ever before.
The VB330 v6 appliance is targeted at the core networks of broadband and media operators, monitoring the full cross-section of services commonly found in media related network operations; be these video IP multicast, video OTT/ABR streaming, voice trunks, video-on-demand unicast, Ethernet packet micro bursts, PCAP and Triggered TS recording or general traffic protocol inspection.
Moreover, through the introduction of QoE content extraction, with full MPEG transport stream analysis that includes ETR and Gold TS protection for up to 1000 services, the v6 instalment of the VB330 has never been more versatile.
Running on a Bridge Technologies-designed platform, the v6 offers a scalable and future-proof high-end monitoring solution, and by running directly as an appliance it provides a complete pre-installed, turn-key system, whilst also improving stability.
A core feature of the VB330 –  ETR290 – has been maintained and greatly expanded. Analysis and monitoring of Closed Captioning with full CEA608 and CEA708 support. The unique Timeline is also available as part of the content-check option, greatly expanding a standalone system. Focus has been put on Security with many enterprise-level security features among them implementation of TACACS+.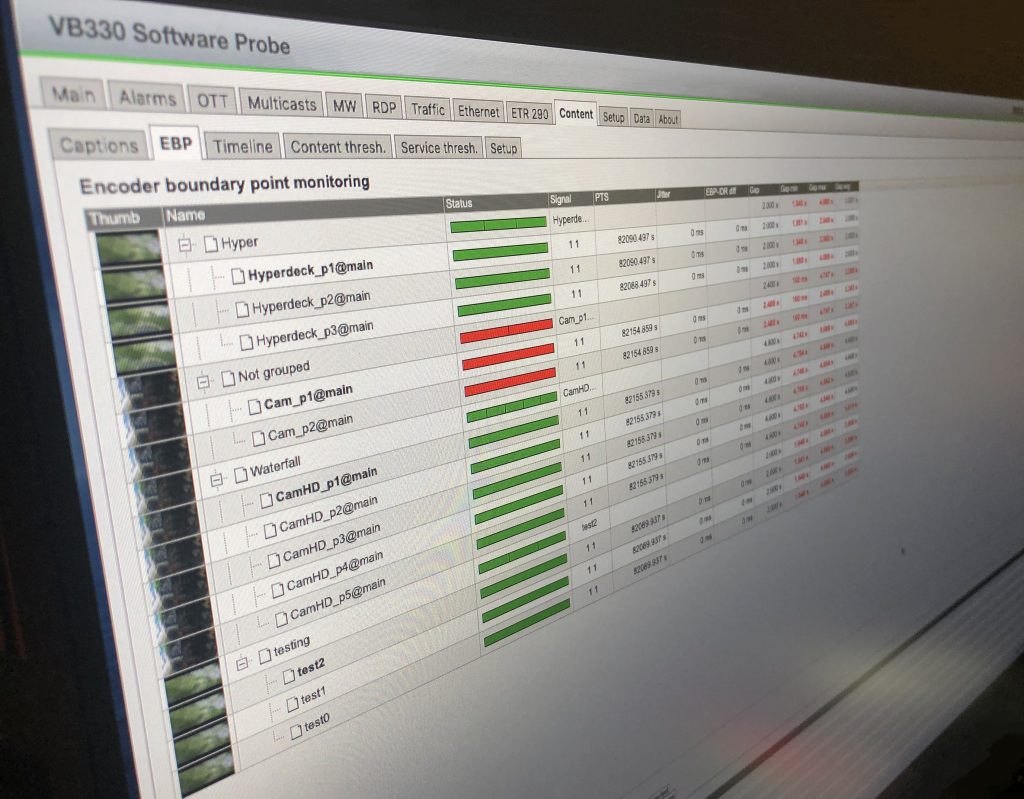 In every other sense, v6 represents a version of the VB330 that embodies either new or improved functionality across the board. In terms of improved function, with dual 10/25/40/50/100Gbps NIC for video network connectivity, the v6 supports 20 gigabit of throughput that can be field-upgradable to 50 Gigabit.
In terms of entirely new functionality, the v6 introduces new QoS elements, particularly through the brand new analytics offered in relation to the analysis and alarming on Encoder Boundary Point (EBP) signaling. This allows the VB330 to verify synchronised ABR content, which has been for some time a core weapon in the arsenal of content delivery networks, allowing them to provide uninterrupted content delivery to consumers with less manpower and fewer resources. Full JPEG 2000 analysis has also been added.
Speaking of the expanded and improved nature of the VB330 v6, Chairman Simen Frostad said:
"We've kept everything that was core to the success of the VB330; notably its remarkable ETR290 analytics contributing to the massive RemotePHY/L2TP abilities, and its ability to deliver meaningful metrics that can be easily read and understood through an intuitive GUI, and resultantly used to improve operational performance and lower operational expense  – an idea that is always at the heart of the Bridge philosophy."
Frostad continued :"But what we've done, is adding even greater functionality and beefed-up capacity, tying together QoE and QoS operations, and dramatically extending the performance of the VB330 to handle more services, channels and streams than ever before, in a more reliable, stable and secure manner'.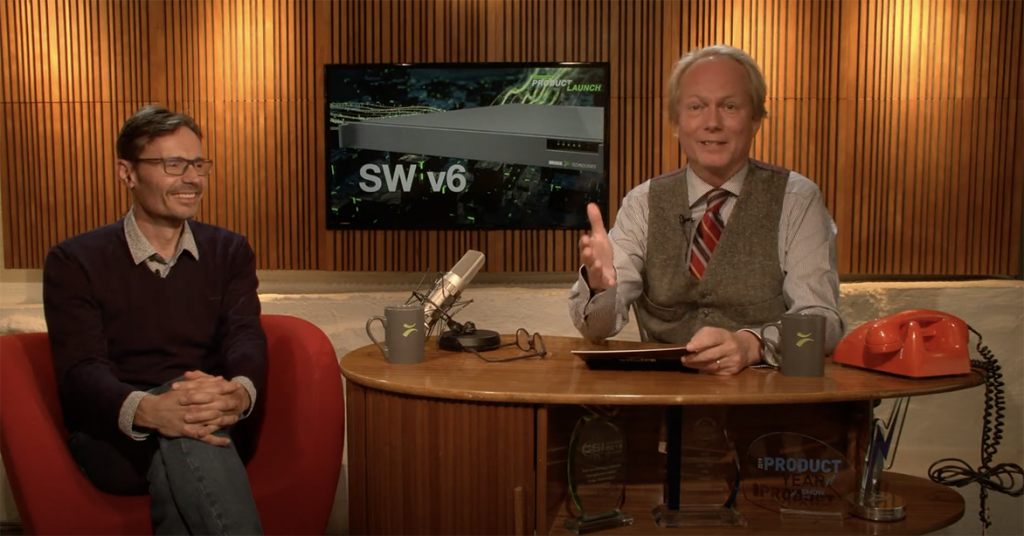 Watch on-demand – YouTube Launch on THE BRIDGE SHOW- From Bridge Technologies IP Studio
More information about Bridge Technologies and its products is available at www.bridgetech.tv or by phone at +47 22 38 51 00.
About Bridge Technologies
Bridge Technologies creates advanced solutions for protecting service quality in the digital media and telecommunications industries. The company's award-winning monitoring/analysis systems, intelligent switchers and virtual environments help deliver over 20,000 channels to more than 900 million subscribers in 94 countries. From head-end satellite ingress to microanalytics in the home network, Bridge Technologies offers patented innovation and true end-to-end transparency. A privately held company headquartered in Oslo, Norway, Bridge Technologies has worldwide sales and marketing operations through a global business partner network.
Learn more – www.bridgetech.tv
Press Contact:
Fiorenza Mella
XPresso Communications
Tel: +31 71 523 82 10
Email: [email protected]