Bridge Technologies Appoints DVEO as Business Partner
January 16, 2020
Brings in-depth technical knowledge, extensive experience, total commitment to customer service
OSLO, Norway – 15 January, 2020
Bridge Technologies today announced that it had appointed DVEO, a leading TV/OTT equipment supplier headquartered in San Diego, California, as a business partner. DVEO will market, sell and support the full range of Bridge Technologies solutions.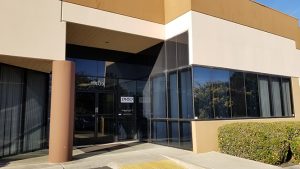 "We're delighted to be working with DVEO," said Philip Burnham, sales director, Bridge Technologies. "DVEO has all the attributes we look for in a business partner: in-depth technical knowledge, extensive experience and a total commitment to customer service. The company is also very well connected with many of the world's highest profile media organisations, and we're looking forward to helping DVEO introduce our solutions to them – solutions that are specifically designed to ease and speed the transition to an IP world."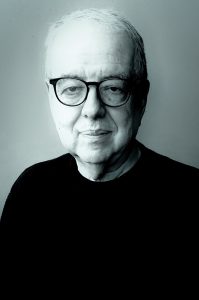 DVEO was founded in 1981. Since then, the company has built up an impressive client list – including ABC, the BBC, China Telecom, Echostar, Fox, France Telecom, IBM, Microsoft, NBC, PBS and Time Warner – of over 400 operators in 50 countries around the world. Its products are used in most TV stations around the USA. DVEO's advanced high definition and standard definition encoding and streaming devices support the latest and most widely used video codecs, protocols, wrappers and containers.
"The Bridge Technologies range of leading edge platforms will provide an excellent complement to the solutions we are already able to offer," said Laszlo Zoltan, CEO of DVEO. "We work extensively with large telcos who are migrating from SDI over coax to SDI over IP, as well as with OTT and IPTV operators – and all of them can leverage the advanced monitoring, analytics and reporting capabilities that Bridge offers. Our goal is always to offer our customers a complete solution – and adding Bridge Technologies products to our portfolio enables us to do that even better."
About Bridge Technologies
Bridge Technologies creates advanced solutions for protecting service quality in the digital media and telecommunications industries. The company's award-winning monitoring/analysis systems, intelligent switchers and virtual environments help deliver over 20,000 channels to more than 900 million subscribers in 94 countries. From head-end satellite ingress to microanalytics in the home network, Bridge Technologies offers patented innovation and true end-to-end transparency. A privately held company headquartered in Oslo, Norway, Bridge Technologies has worldwide sales and marketing operations through a global business partner network.
Learn more – www.bridgetech.tv
About DVEO
DVEO is a well-established, privately held entity headquartered in San Diego, California, since 2001. DVEO develops and sells broadcast quality video encoding and streaming products, media servers and ad insertion solutions to leading Telco TV/OTT and cable operators around the world. The DVEO solutions enable multi-screen service delivery to any device, anytime, anywhere in the world. Deployment models include turnkey installations and cloud-based service delivery. All solutions are built on Linux OS and Intel Xeon-based platforms to ensure 24×7 reliability, and feature DVEO-developed software for maximum flexibility and upgradability, ensuring long term investment protection. These ultra-reliable products are matched by valuable pre-sales consultancy, outstanding post-sales service and support, and – not least – unusual affordability.
Learn more – https://dveo.com/
Press Contact:
Fiorenza Mella
XPresso Communications
Tel: +31 71 523 82 10
Email: f[email protected]
DVEO Contact:
Chelsea Johnson
Marketing Manager
Tel: +1 (858) 613-1818
Email: [email protected]