Bridge Technologies August Blog Post
August 24, 2021
Bridge Technologies – the mad hatters of the broadcast world
In this month's blog, we find out how the Bridge baseball caps we gifted in May have found their way around the world
Wherever you look online, every journalist in the land has latched onto the topic of 'remote working', and where we are headed with this concept in the future. Does it represent a paradigm change in the way we organise work forces, or is it just a mere blip on the landscape?
Many workers are seeing huge benefits – they value the extra hours gained by avoiding the dreaded commute, they value being able to organise their time in their own way and work in a manner which leverages the best of their natural rhythms (or that of a hectic family life), they thrive in choosing their own working environment, and perhaps most of all, they value being respected enough to manage their own time and workloads.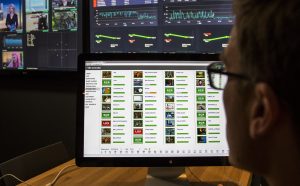 But it's not for everyone. Other workers struggle when deprived of the routine and order that comes with a structured workday. Or they feel claustrophobic working and living in the same environment, or they miss the buzz and energy that a social, friendly office can bring.
On the flip side, it's not just employees that are having to get to grips with this new concept – it's the employers too. For companies that are far more used to a laissez-faire environment where the formalization of the work process has always been low, and where employees are judged by their outputs and effectiveness rather than their inputs and metrics – then it hasn't necessarily been a big adjustment. On the other hand, for companies that have been used to keeping a tighter rein, there has been difficulty in either finding the mechanisms needed to maintain this level of oversight, or make the mindset adjustments needed to move to a different way of doing things – trusting in their employees to deliver their best without the crack of a whip.
The Bridge Way
At Bridge, we've been practicing the concept of remote working since long before our hand was forced by global circumstances. But the concept of remote working is a funny one.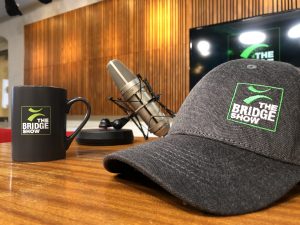 On the one hand, from a management perspective, we have always trusted our employees implicitly; we know they give their best because they want to, and they don't need some jumped-up manager standing over them and barking orders. We don't care when or how things get done, as long as what does get done represents a product of pride, passion and the highest standards.
On the other hand though, we are an incredibly social bunch. We definitely believe we're a community that tends to thrive on the energy of others, and it's that philosophy which has led to so many of our more… unorthodox endeavors (the spectacular Bridge Awards for instance, this year hosted online, but two years ago as a spectacular production at the Vulkan arena, or the Bridge Show, or any number of our musical productions). So there's a certain extent to which being away from the office is a difficult thing for us in terms of what we consider to be our 'company culture'.
Ultimately, what it comes down to is what works best for Bridge and our employees. We'll be taking an approach that remains as flexible as possible; our beautiful Akerselva offices and the always stunning cuisine of Deniz are always going to be here to bring everybody together and inspire the energy and innovation that are the hallmarks of our company.
Hats off to you
Indeed, it's funny we should mention our virtual Bridge Awards this year, because even a few months after they concluded, they've had a resonance that have caused us to think particularly on the remote/together nature of our operation. What prompted this thinking came first from one of our communications partners, who sent us a selfie from her travels. She remains on the road for the majority of the year, and we frequently have business calls where she's battling through a field of cows, or hanging off a cliff to find signal – or conversely, sipping cocktails on a Thai island, or pausing for a coffee as she meanders through the cobbled streets of an ancient Italian village (we're not jealous, promise).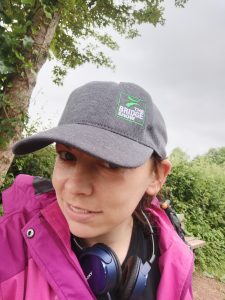 The selfie was notable though because in it she was wearing the Bridge Technologies cap that we sent to every one of our Bridge Show participants who have been on season 1 and 2, along with a Bridge Show mug. She had sent the selfie to show us she was proudly wearing the cap in the sunshine as she traversed the full length of Britain on foot; from Land's End to John O'Groats.
And this got us to thinking, just where else are our caps cropping up? What countries might you find the odd Bridge notepad, or coffee mug or pen knocking about? What hotel room is host to a Bridge-branded travel charger (one of our proudest little corporate gifts to our business partners and friends).
So we asked around. Directly under the Bridge umbrella, we've got Aussies in Oslo, Italians in the Netherlands, Finns in Finland, Brits in Britain (OK, so at least those last two are where you'd expect to find them…). And then of course a global span of partners, who themselves are navigating the complex world of remote working and are often on the move.
Remote working for Bridge… and beyond
And of course, when it comes to being concerned with the idea of remote working, our employees are only the start of it. Everything we do – our whole product philosophy – is built on the idea of facilitating remote working for the broadcast industry as a whole, or increasingly, as we prefer to term it: distributed production. We started this idea with the aptly named 'NOMAD', which allows for monitoring of hybrid IP multicast, OTT and RF networks from anywhere in the world. But it's with our VB440 where we've really taken things to the next level – facilitating not just the monitoring of broadcast quality, but instead providing the tools needed to facilitate the highest levels of production.
Our ability to deliver the metrics and insight that production professionals need with next-to-no latency, accessible through any HTML-5 capable browser means that an industry which seemed like it was tied geographically to its location by sheer technical necessity is now free of these bounds. Footage can be captured from the most unusual of settings; be it a news piece in the desert or a sports production on the side of a remote mountain, and then edited and produced – in real-time – by experts in the field – be they audio engineers, camera painters, editors or directors, regardless of their location.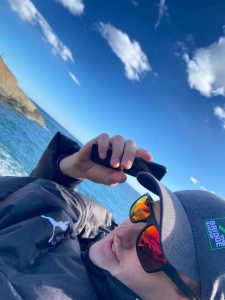 Of course, we can remove the technical and logistical barriers to remote working, but when it comes to the cultural and mindset limitations that still plague some of the industry, all we can really do is lead by example – pointing to the many happy Bridge hats that are being worn around the world right now.
And if you're the proud owner of one of our most sought-after and exclusive fashion accessories, why not post us a picture? As we reflect on another month well under way, we want to again acknowledge the hard work and dedication of our employees, BPs and industry friends, from any location you are working from and say ´Hats off to you´!