Bridge Technologies Joins SRT Alliance and Supports SRT Open Source Protocol
August 29, 2019
"Enormously enthusiastic about the SRT Alliance and what it is trying to achieve"
Bridge Technologies today announced that it has become a member of the SRT Alliance.
The SRT Alliance is a collaboration – currently with over 250 members – to continuously develop the SRT (Secure Reliable Transport) protocol and technology stack for low latency video streaming across any network. Bridge Technologies will fully support the SRT Open Source Project, helping drive greater access to, and adoption of, the SRT protocol to improve digital video delivery and video workflows around the world.
"Our business has prospered over the past 15+ years because of our commitment to helping users of our network probes achieve delivery of the best possible quality content to their customers," said Simen K Frostad, Chairman, Bridge Technologies. "Given that commitment, it's no surprise that we're enormously enthusiastic about the SRT Alliance and what it is trying to achieve. We firmly believe that the SRT open source protocol is potentially transformative for the industry: it is a real game-changer for the broadcast market."
Frostad will be participating in the SRT Open Source Panel at IBC2019 (11:00am, Sunday, September 15: Room G104). To register, visit: https://www.haivision.com/srt-open-source-panel/.
Bridge Technologies will be demonstrating SRT for its VB220, VB288 and VB330 appliances, for the monitoring and analysis of Internet streaming-based services on the company's stand (1.A71) at IBC 2019.
"Bridge Technologies is a trusted partner and recognized leader in the broadcast industry for their monitoring and analytics solutions, that protect video service quality," said Sylvio Jelovcich, VP of SRT & Alliances for Haivision. "We are more than excited to have Bridge Technologies involved, which will ultimately create even broader support and enthusiasm for, and adoption of, SRT in the future."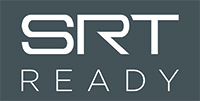 SRT is an open source video transport protocol, developed by Haivision, that enables the delivery of high quality, secure, low latency video across the public internet. It optimizes streaming performance across unpredictable networks with secure streams and easy firewall traversal in order to bring optimum quality live video over even the worst quality networks. SRT is fast becoming the de facto low-latency video streaming standard in the broadcast and streaming industries.
More information about Bridge Technologies and its products is available at www.bridgetech.tv or by phone at +47 22 38 51 00.
About Bridge Technologies
Bridge Technologies creates advanced solutions for protecting service quality in the digital media and telecommunications industries. The company's award-winning monitoring/analysis systems, intelligent switchers and virtual environments help deliver over 20,000 channels to more than 900 million subscribers in 94 countries. From head-end satellite ingress to microanalytics in the home network, Bridge Technologies offers patented innovation and true end-to-end transparency. A privately held company headquartered in Oslo, Norway, Bridge Technologies has worldwide sales and marketing operations through a global business partner network.
Press Contact:
Fiorenza Mella
XPresso Communications
Tel: +31 71 523 82 10
Email: [email protected]