Bridge Technologies June Blog Post
July 2, 2019
How IP-based remote production was the star of our 15 year celebration
By Simen K. Frostad
In 2004, the EU underwent its single largest expansion at the time, accepting ten new member states. NASA's Spirit rover landed on Mars – and the unmanned Cassini-Huygens spacecraft arrived at Saturn. Facebook was also launched that year.
But, of course, none of these events compares with the birth of Bridge Technologies 15 years ago… So, in May, we celebrated our birthday with our worldwide network of business partners.
And: what an event it was! We all got together in Oslo's renowned – and very trendy – Vulkan Arena to eat, drink, be entertained – and, of course, to share our knowledge and experience. It was a pretty lavish occasion – but then, our business partners are worth it.
Top class
It wasn't just the food and drink that were top class, though. Parked outside the venue was NEP's HD4 outside broadcast truck – their biggest in Northern Europe. It's so big, we had to get permission from the city of Oslo to close the road.
Why was it there?
Throughout the venue were a number of cameras to capture the proceedings, creating our own live production – including a remarkable performance by our very own Tim Langridge, who performed a song and dance routine as if he'd been doing it his entire life.
There was, of course, a serious purpose to the presence of the cameras and the OB truck. We wanted to demonstrate to everyone at our celebration how IP – and the VB440 – can make production easier, faster and more cost-effective.
For the 15 years Bridge Technologies has been in existence, we've been passionate about how IP can transform the world of broadcasting – and everything we've developed has been created to help that transformation take place. We've positioned, for example, the VB440 as a key enabler of that transition – providing an intuitive way of ensuring high quality content delivery throughout an IP network.
But, as the industry starts to see things our way and begins to embrace the many benefits of IP, another phenomenon is occurring. Increasing numbers of broadcasters are turning to remote production – and we wanted to take the opportunity provided by our fifteenth birthday party to demonstrate to everyone what a fantastic opportunity remote production is for us.
First confirmation
Our initial job was to reconfigure NEP's HD4 truck for IP monitoring – with the VB440 and Instrument View GUI at its heart. Instrument View kits, consisting of table tops, vesa arms and rack mounts were unobtrusively placed around the operations team. From the Sound, VT and Vision Engineers to the Script Controller and Picture Switcher, they all had access to the VB440-produced Instrument View analytics and visuals.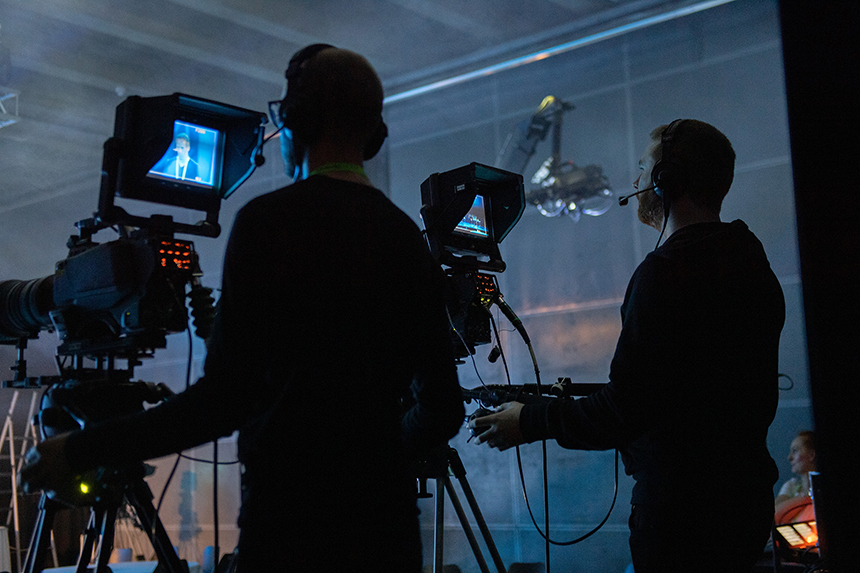 That brought about the first confirmation for me. We were able to dump something like 100kgs of equipment – plus cabling. That's hugely significant because, as anyone will tell you: there's never enough space in any kind of production facility – but especially in a remote production environment.
Second confirmation
Getting rid of all that equipment not only frees up space – it also dramatically simplifies everything, i.e. there's no more need for centrally controlled waveform vector scopes, it´s right in front of the technicians who need it. IP – with the help of the VB440 IP probe and its HTML5-based Instrument View GUI – simplifies configuration, management and trouble-shooting.
Of course, as those of you who know me well will be aware: I like nothing better than to get hands-on with equipment and especially directing. It was great to have the opportunity to be involved in what was happening from within the NEP truck.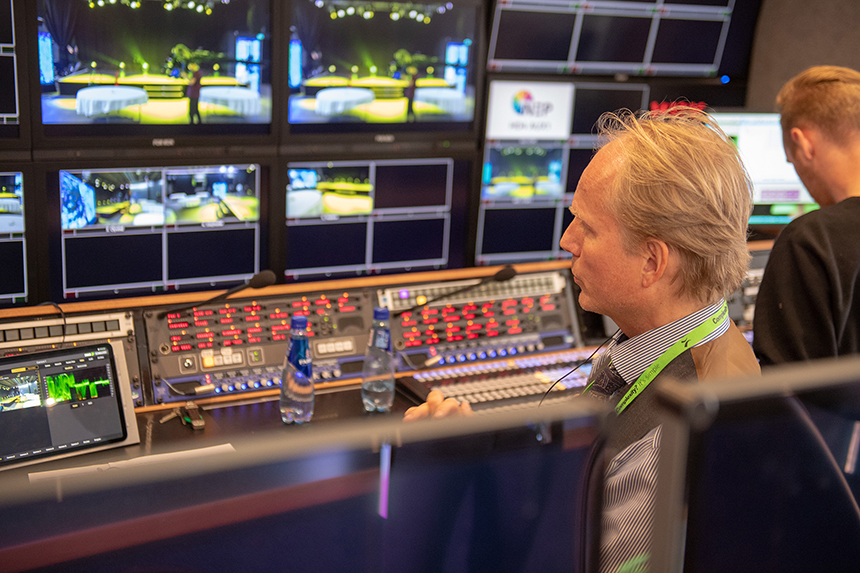 I was excited because undertaking remote production from the NEP truck gave us real, valuable insight into how the VB440 and Instrument View, as part of an IP infrastructure, are real game-changers. We need to get the message out there!
In summary: our fifteenth birthday party was a hugely successful event – both socially and professionally. Many thanks to all those who were there to celebrate with us. Here's to the next fifteen years!