Bridge Technologies May Blog Post
June 7, 2022
In person or on screen, 2022's Bridge Event was as grand as ever
It's that time of the year again…
 We know, we lead with that line a lot, but that's because there are simply so many brilliant highlights in our year – especially now that we're allowed out to mingle again. 
In this particular instance we're talking about the return of our Bridge Event and Bridge Awards show. This is something we undertake annually to celebrate our successes, and more importantly, the business partners who are the lynchpin of that success. It's an intense and exciting two days of swapping experiences, stories and knowledge (both professional and otherwise), combined with a fair amount of indulgence and a little excess – because at Bridge we recognize that if you can't have a good time whilst you're doing something, there's probably not very much point in doing it in the first place. 
Sharing Knowledge and Experience, In-Person and Online 
This year constituted yet another 'first' in how we approached the Bridge Event. Last year, by necessity, the entire event was held online. This year, people are slowly emerging from hibernation, but we still didn't think that a full-scale Bridge extravaganza was quite the right call. So we created a hybrid event – broadcasting both the day-long lecture series to Business Partners through Teams, and then sharing our evening celebrations with a wider audience on YouTube, but also inviting a number of our award winners and lecture contributors to join us in our Oslo offices over the course of the two days.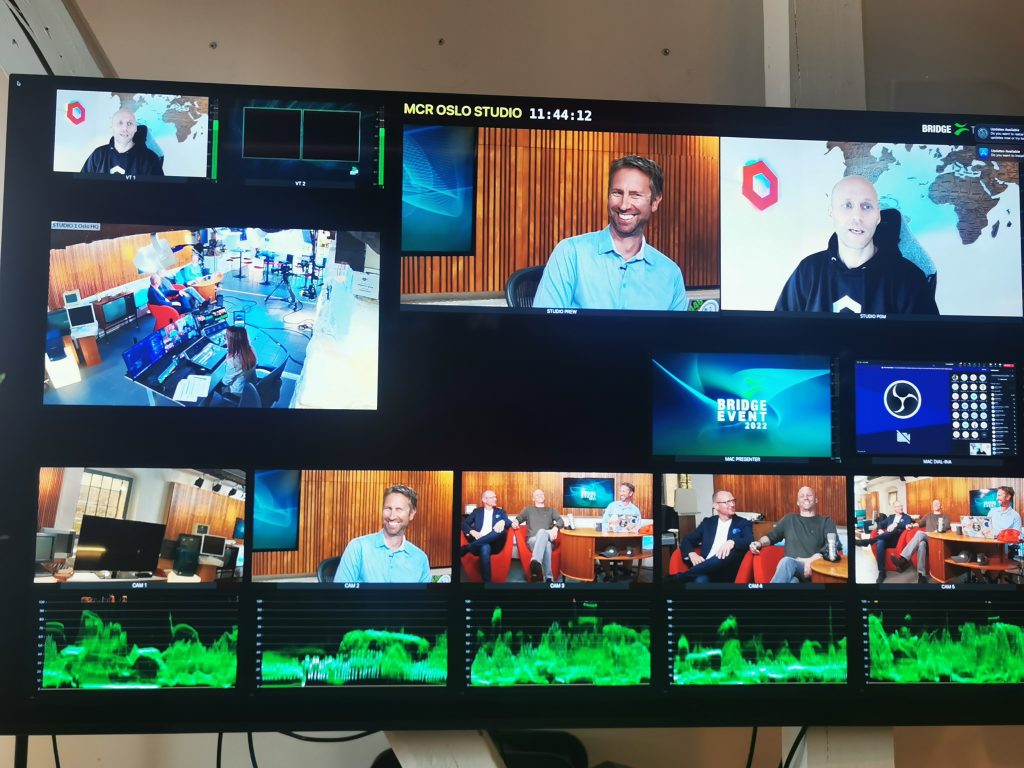 The hybridity of how we did things this year actually serves as quite a nifty metaphor for what we do. So much of our technology involves bringing disparate standards, technologies and approaches, and encompassing them in something that is seamless and intuitive for the user. For instance, our VB440 accommodates – amongst many other standards – ST2022-6 SDI-IP encapsulated SDI over IP, allowing legacy SDI studios to still gain all the benefits of the incredible monitoring power of the VB440. Or to take another example from the VB440, we allow camera painters to monitor both HDR and SDR images in tandem – including an image preview – directly through an SDR screen. You could also call the VB440 'hybrid' in the sense that it takes so many technologies and functionalities from other specialist applications – signal generation, audio monitoring and a host of other elements – and puts them all in a single box: reducing energy expenditure and rack space, and most importantly, displaying it all through an HTML5-based browser. 
During the Bridge Event, a fantastic talk from our senior development engineer Frank Ekern, helped all of us to understand just how far version 6.1 has pushed the potential of the VB330, VB220, VB120 and NOMAD with all of their 'hybrid' elements; uncompromising in terms of the quality and insight delivered. Then of course there's our Integrated Services Monitoring (ISM) approach – this works well with the hybrid metaphor too. This allows for hybrid and mixed broadcast operations to monitor their full chain in a coordinated and joined up manner, no matter how many layers of the broadcast and media cycle they maintain; from production through signal acquisition, contribution streams, OTT/streaming media, traditional broadcast distribution with DTT or Satellite to picture archiving. Indeed, the deployment of ISM approaches for clients with complex networks was one of the key focuses of many of our guest speakers, including Jeppe Schäfer of 24i.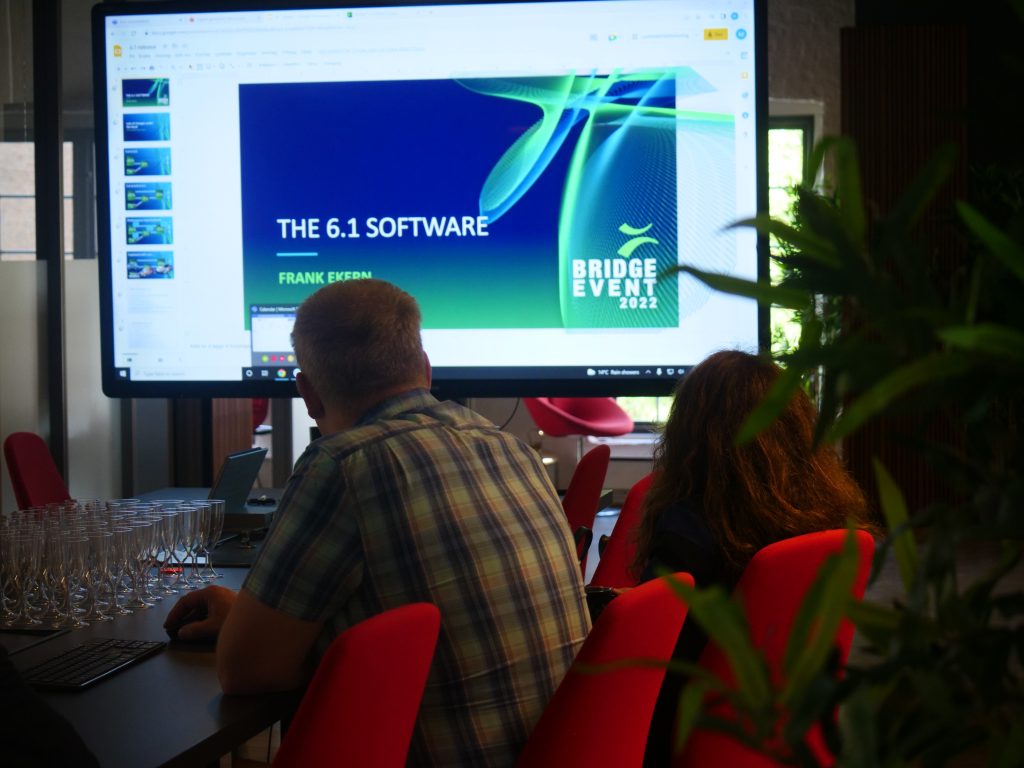 So yes, our 'hybrid' approach to the event and show proved to be a nice metaphor for what we do more generally. Because crucially, for us, hybrid doesn't mean compromise, it means enhancement; taking the best features of two things and adding them together to achieve something that's greater than the sum of its parts. And that's exactly what we managed to achieve with the Bridge Event; the hybrid live party/online broadcast allowed us the excitement and challenge of a full-scale live production (something we think is vital in allowing us to speak with authority on how our technologies are game changers in the field), it allowed us to share our gratitude and energy with our business partners across the globe, but it also gave us the pleasure of the silly conversations and serendipitous interactions that can only come from meeting with our good friends in person. 
Pomp and Circumstance 
Of course there's only one really pressing question that people want to know about the event: what did we eat? Well, to start with, let's say it's pretty fortunate that Norwegian salmon is a sustainable fish, because the Bridge offices consumed half of Norway's supply over the course of three days, whether it be during decadent breakfasts, lively communal lunches, or on fancy canapes. You can also throw in a bit of lobster and scallops for good measure; this is Oslo after all. Dinner out at Smia galleri was also an excellent opportunity for us to re-engage with business partners as friends, and lively debate flowed as freely as the wine. 
Because of course, a little bit of alcohol and a few cigars greased the social wheels too. Our Awards Show night saw the presence of one of Oslo's top barmen, who remained unfazed by the complex drinks orders that rained down on him (and some will testify as to the quality of the Negronis he mixed). And let's not even get started on how excited our Business Partners were when they discovered the 'secret fridge'.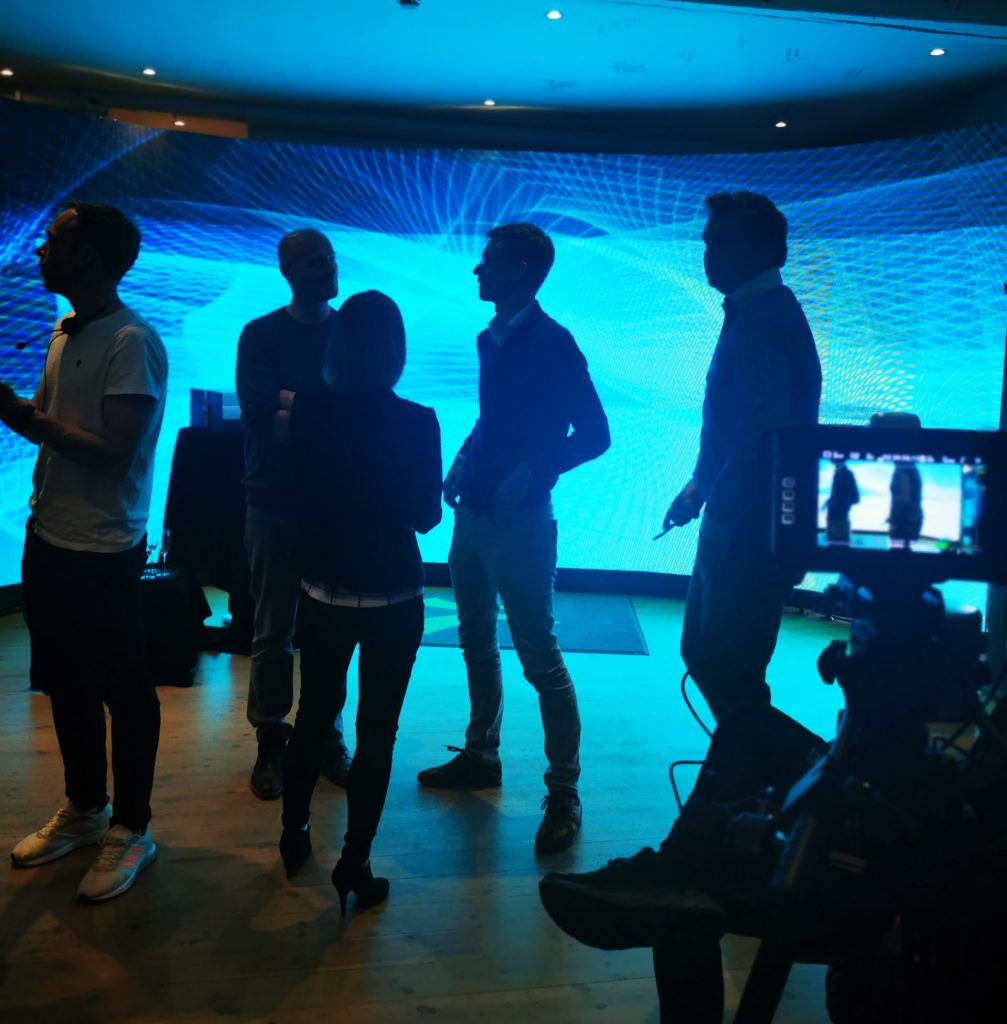 Now, we're not looking to show off here (well, we are a bit, but that's not the main point). The thing is, for us, what business and food have in common is that they're about a shared experience. They're a mechanism across which we express our bonds with each other; our values, our tastes, the things that fulfill us. Getting 'the fancy stuff' in is our way of showing our business partners, friends, collaborators, stakeholders, employees and general supporters how much we value being connected with them. It's about sharing an experience, a memory and a bond that goes beyond that of impersonal emails and Zoom meetings. 
Making a Song and Dance of things
After an intense day of learning and sharing business experiences, it was time to celebrate with the Bridge Awards. Whilst a chance for our guests to let their hair down, for us in the offices it was a slightly more nerve-wracking affair. Even though we've become masters of live production over the course of the pandemic (through our weekly Bridge Show) the Awards show has many more moving parts: three camera people, a director, a four piece live band, and as ever the charismatic Tim, enchanting Gry and marginally eccentric Philip freestyling on stage for an hour. Not to mention the extraordinarily talented Deniz holding it all together behind stage directing and (wo)manning the picture switcher.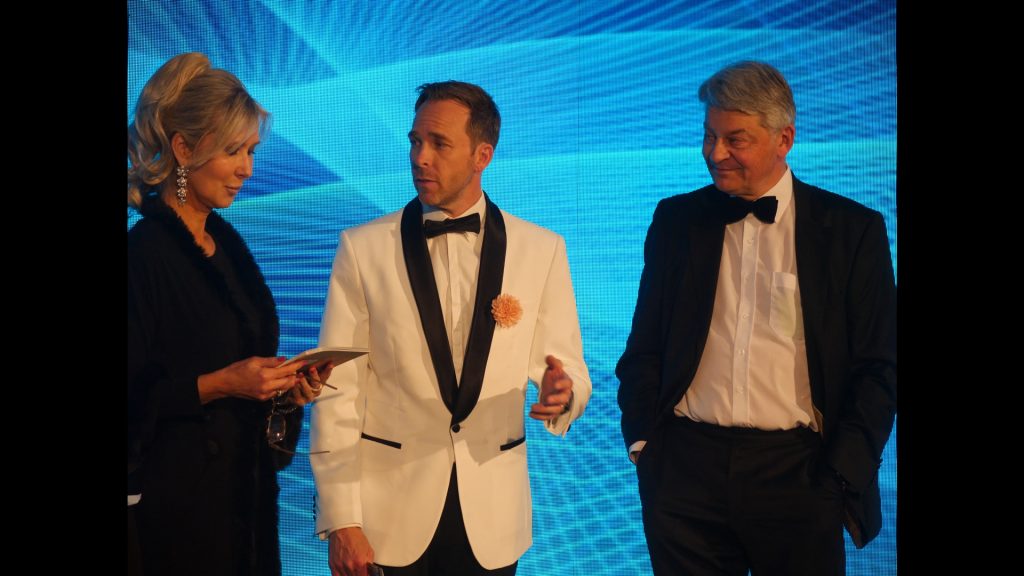 As mentioned earlier in the blog, doing these shows is as much about the process as it is the final result. By really engaging with the trials and tribulations that come with live production in a non-conventional production space (in this case, half of our dining hall and a corner of our reception area…) we gain first hand insight into what our customers need, want and expect. We can talk to them as equals with a grounding in reality, not shysters with false promises. 
But of course the Bridge Awards particularly are about celebrating our Business Partners, who are at the heart of making what we do possible. Without them, we'd be a bunch of sad and very hungry engineers sitting in our offices with an incredible product, but nobody to show it to. We have developed a number of award categories in recognition of the fact that different Business Partners bring different strengths to the operation – from communication, to innovation, to big hitting sales, and of course we are grateful to all our business partners and their efforts, regardless of whether they are eventually nominated for an award. 
If you haven't seen the live show (and why not – it's right here!?) then fear not – we'll be devoting upcoming social media posts to our category winners, so that you can see them in all their white tie glory, and get to know a little bit more about what drives them to be a part of Bridge's growing domination in the field of broadcast monitoring. 
***
With plans already underway for making next year even more impressive, we'll sign off here with a final round of thanks: thanks to our business partners and guests who watched and attended, but also to all of our hard-working, creative and frequently slightly madcap employees who threw themselves into the process with gusto, and only had to pay with a sliver of their sanity. Thank you all!