Bridge Technologies November Blog Post
November 29, 2019
Media streaming: it's an OTTortunity
If you're old enough to remember dial-up access to the Internet, you'll recall that even downloading a simple image could seem to take forever. It seems remarkable, then, that the first live sports event to be streamed was back in those 56K days, when ESPN SportsZone streamed a live radio broadcast of a baseball game between the Seattle Mariners and the New York Yankees to thousands of its subscribers back in 1995.
We've come a long way since then. Just two years after that first ever OTT broadcast, Netflix was founded. Today, it has close to 160 million subscribers worldwide – and is adding around 5 million every three months. Its annual revenues are rapidly approaching $20 billion.
Streaming media, Video on Demand, OTT – call it what you like – is now an established way for us to consume content. From Netflix and Amazon Prime through YouTube to 'traditional' broadcasters' catch-up services, non-linear rapidly becoming the de facto standard for what we used to call watching TV.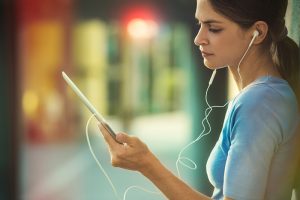 Good news
Which is good news for us at Bridge Technologies. According to research and consulting firm Frost & Sullivan, the OTT monitoring and compliance market will see significant growth – from today's $62.0 million to $149.7 million in 2024. That's a hell of a business opportunity.
It was back in September 2012 that we announced our OTT Engine was shipping for all our probes, giving true end-to-end OTT monitoring capability alongside monitoring of cable, satellite and terrestrial services, without adding unnecessary extra layers of infrastructure. A year later, we updated it to provide support for MPEG-DASH.
The rise of OTT services, and how operators manage the change in the way TV is consumed in a non-linear way, was at the forefront of the creation of the OTT Engine. It was specifically developed to bridge existing understanding of packet- and chunk-based media, distributed over standard http protocols and servers. We knew that enabling broadcasters to readily understand this maturing technology within known and familiar frameworks, event and alarming structures, would be extremely important for successful implementation of any OTT platform.
It's interesting that the first example of streaming media involved sport – because sport in particular, and live events in general, are credited with driving much of the growth in OTT. In the UK, for example, Sky Sports and BT are paying around £5 billion for the rights to show live Premier League matches as a way of attracting subscribers. It's been demonstrated that major sporting events – like the recent Rugby World Cup – create a spike in subscriptions (even if many are cancelled when the tournament has finished…)
High bar
But, when it comes to sport especially, the bar – in terms of image quality – is set high. Viewers have become used to the pristine delivery of content by terrestrial broadcasters: no buffering, no jitter, no image break-up. The same is true for all content (although with movies and box sets, for example, it is, perhaps, less critical): viewers have become used to perfect image quality, and they're not prepared to compromise, even for the advantages of programming on demand, multiple camera angles or social media integration. The potential issue is only exacerbated by the multi-screen phenomenon in which the TV set in the corner of the lounge is only one of many devices in play – and, it seems, a device that's diminishing in importance as we turn to the joys of mobile, watch anywhere media.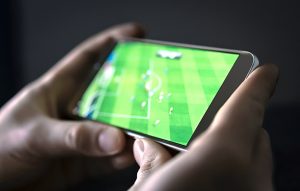 There is, of course, a further challenge: when it comes to the distribution medium, OTT operators and streaming companies are far from being masters of their own destiny. Neither the Internet nor 4G (and, eventually, 5G) can guarantee perfect connectivity. Given the kind of investment companies are putting in to OTT services, acquiring new subscribers is a hugely expensive undertaking. The last thing those organisations want or need is churn resulting from inadequate image quality.
And that, of course, is where our monitoring tools come in. The OTT Engine is the most complete and sophisticated solution for monitoring OTT services, extending from ingest right through to the viewing device, enabling providers to have real active monitoring of all channels, whether for live or VoD content. It is compatible with all our IP probes for HLS, MPEG-DASH, Smooth Stream, HDS and RTMP assets.
Appropriate
All Bridge Technologies probes have OTT/ABR capabilities that are appropriate for monitoring in adaptive bitrate streaming systems. For example: for the VB120/VB220, the total number of OTT streams that can be monitored is 250 (25 engines). For the VB330, the figure is 500 (50 engines). Each OTT Engine operates autonomously and only requires knowledge of the URL from which the media is being fetched. The OTT Engine then parses the manifest file provided by the origin or edge-server, extracts the different profiles served, validates syntax, checks chunk counters and then does the same for the individual profiles.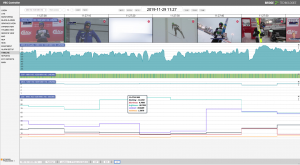 Another extremely helpful quality check delivered by the VB288 appliance enables OTT operators to inspect massive amounts of content services and spot any issue that would not be immediately apparent to the human eye. The VB288 supports unreferenced MOS, blocking, blurring, noise, contrast and brightness reporting, for a deep dive into any video analysis.
All consuming content
OTT has enabled whole new ways of consuming content – and even helped create new kinds of content: it's hard to imagine that esports and online gaming would even have been possible without it. In addition, 2018 was the first year that online streaming platforms like Netflix and Amazon produced a greater number of original shows than traditional broadcasters. Streaming is now a proven, reliable technology – and it's attracting new players with almost every passing month. There is no doubt that it represents the future of content/media consumption.
But: subscriber/viewer loyalty is key to the business model – and has to be earned. Yes, consumers want to watch great content where they want to watch it and when they want to watch it – but the quality of the image remains paramount in retaining their business. We can help them deliver that vital part of the equation.