Bridge Technologies Partners with Techtel for Asia Pacific
December 15, 2015
As a leading independent broadcast technology systems specialist, they provide Bridge Technologies has added Techtel to its network of business partners.
Techtel will supply and support the full range of Bridge Technologies' media monitoring and analysis solutions in the Asia Pacific market.

From its offices in Australia, New Zealand and Singapore, Techtel services high-profile clients in the broadcast and telecomm-unications industry with solutions for television multi-stream playout and asset management, television live production and post production, newsroom production, radio automation, transmission and content delivery through terrestrial and satellite systems.

"We have a long history with monitoring and quality assurance products which we plan to take to the next level with the dynamic and progressive team at Bridge Technologies," said Techtel's Head of Sales, Mal Chandler.
"Techtel already integrates complex content delivery solutions and Bridge Technologies' portfolio of products will extend our capability to ensure that quality of service is maintained from end-to-end."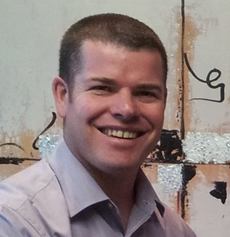 Picture: Mal Chandler, Head of Sales
Bridge Technologies' family of media monitoring and analysis solutions range from advanced network core monitoring systems for national and international networks to edge-specific and even customer premises applications with central server based correlation and aggregation.
"This new partnership will leverage Techtel's vendor partner relationships throughout the broadcast telecommunications sector," said James Chance, Regional Manager APAC of Bridge Technologies. "Techtel is the kind of company that can bring a wide range of expertise to the task, ensuring that the solutions they supply really meet the customer's needs, well into the future."
Bridge Technologies recently won Best of Show awards at both IBC and NAB for its Gold TS Protection monitoring technology which was launched earlier in 2015.
 As a leading independent broadcast technology systems specialist, they provide dedicated hardware and software to the Asia Pacific broadcast and telecommunications industries. Techtel's expertise extends from consulting and systems integration through to the supply, installation and support of solutions from an elite class of worldwide partners. The Techtel Group has regional offices in Sydney and Singapore with branches in Auckland and Melbourne
About Bridge Technologies
Bridge Technologies creates advanced solutions for protecting service quality in the digital media and telecommunications industries. The company's award-winning monitoring/analysis systems, intelligent switchers and virtual environments help deliver over 20,000 channels to more than 900 million subscribers in 94 countries. From head-end satellite ingress to microanalytics in the home network, Bridge Technologies offers patented innovation and true end-to-end transparency. A privately held company headquartered in Oslo, Norway, Bridge Technologies has worldwide sales and marketing operations through a global business partner network.
Press Contact:
Fiorenza Mella
XPresso Communications
Tel: +31 71 523 82 10
Email: [email protected]