Bridge Technologies Showcases VB330 Probe With Unique Support For Remote PHY/L2TP at NAB2019
April 2, 2019
Provides optimum solution to maximize QoE in cable networks
At NAB 2019 (Booth #SU6702), Bridge Technologies is showcasing the VB330 probe with its unique support for Remote PHY/L2TP.
The VB330 provides high-traffic monitoring in core broadband and media networks. Providing support for Remote PHY/L2TP, it offers telcos, cable and network operators and digital media organizations a monitoring solution scalable for any level of traffic, delivering monitoring and analytics of thousands of streams and a multitude of technologies in real-time and in parallel. Measurement analytics are available via easy drill-down functionality, with MediaWindow providing easy-to-assess graphical visualisations of the data.
"Remote PHY is a proven and reliable response to the appetite of subscribers for more and more bandwidth, driven not only by greater general usage but also by increased online video consumption and technology developments such as UltraHD/4K and HDR," said Simen K Frostad, Chairman, Bridge Technologies. "L2TP is now widely used in DOCSIS networks around the world. The VB330 is the ideal probe for cable operators looking to maximise the quality of experience they offer to their customers."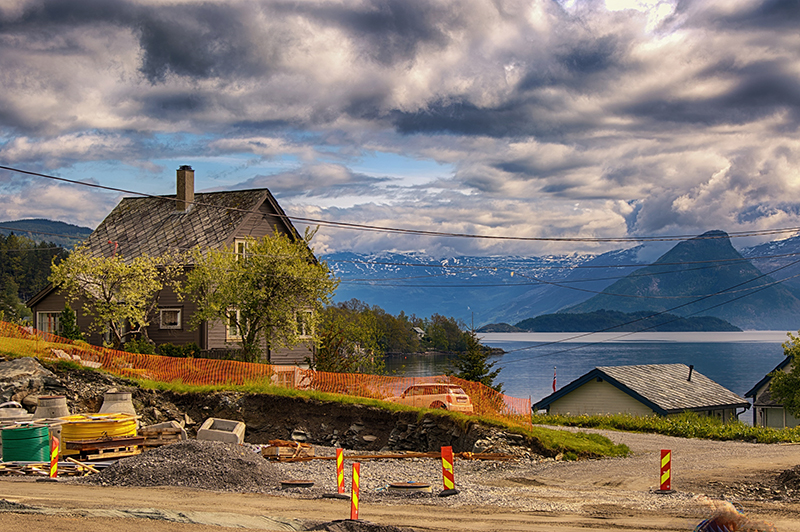 The VB330 can be deployed either on dedicated embedded hardware, as a pre-configured and pre-installed appliance server or as a software-only solution – giving operators great flexibility in tailoring the monitoring solution for the underlying system architecture. Utilizing the same visual and intuitive approach to monitoring and analytics as other Bridge Technologies probes, the VB330 is aimed at monitoring the full cross section of services commonly found in media-related network operations, and can handle signal formats and areas as diverse as video IP multicast, video OTT/ABR streaming, voice trunks, video-on-demand unicast, Ethernet packet micro bursts, PCAP recording and general traffic protocol inspection.
Its support for Remote PHY/L2TP makes the VB330 suitable for unpacking and monitoring the multicasts targeted towards Remote PHY CCAP nodes. Remote PHY is an approach that literally takes the PHY chip out of a box and puts it at the end of an IP network, allowing the QAM modulation/demodulation function of the cable modem termination system (CMTS) to be moved from the centre to the edge of an IP network – allowing an integrated converged cable access platform (CCAP) to be separated into a central core and a remote device.  Remote PHY will allow CCAP devices to be deployed in more creative manners such as using digital fiber in the HFC plant. For cable operators, this will allow their network to have higher performance with lower OpEx, lower CapEx, and an evolutionary path for FTTH.
"This allows Remote PHY to offer significant potential benefits to operators of DOCSIS cable networks," continued Frostad. "These include not only the higher bandwidth demanded by network operators, but also a reduction in the amount of hardware required – and therefore capital cost of acquisition – and reduced operating cost in terms of lower power consumption and lower cost of support. Further benefits of Remote PHY include the creativity and flexibility it enables in network design and deployment."
"Remote PHY nodes typically serve 150-200 customers," added Frostad. "These systems are very sensitive to any impairment of the signal. As such, they need to be closely monitored as Remote PHY uses a new (for cable) protocol: L2TP (Layer 2 Tunnelling Protocol).The VB330 is uniquely able to access these L2TP streams and therefore the MPEG TS – which is essential for full confidence in the behaviour and performance of the network and in the quality of service being received by subscribers."
More information about Bridge Technologies and its products is available at www.bridgetech.tv or by phone at +47 22 38 51 00.
About Bridge Technologies
Bridge Technologies creates advanced solutions for protecting service quality in the digital media and telecommunications industries. The company's award-winning monitoring/analysis systems, intelligent switchers and virtual environments help deliver over 20,000 channels to more than 900 million subscribers in 94 countries. From head-end satellite ingress to microanalytics in the home network, Bridge Technologies offers patented innovation and true end-to-end transparency. A privately held company headquartered in Oslo, Norway, Bridge Technologies has worldwide sales and marketing operations through a global business partner network.
Press Contact:
Fiorenza Mella
XPresso Communications
Tel: +31 71 523 82 10
Email: [email protected]