Bridge Technologies to Demonstrate 8K IP Network Probe at IBC
September 6, 2019
"VB440 represents an entirely future-proof solution"
Bridge Technologies today announced that, at IBC (stand 1.A71), the company will demonstrate its VB440 IP network probe operating in an 8K environment. 
"What's important about what we're demonstrating at IBC isn't that we expect anyone to need an 8K-capable network probe today – or even in the immediate future. It's to show that the VB440 represents an entirely future-proof solution," said Simen K Frostad, Chairman, Bridge Technologies. "The VB440 is equipped with dual 100 Gigabit interfaces, making it more than capable of handling the 48 Gbits of data/33 million pixels required for 8K resolution network traffic. Any customer taking delivery of a VB440 today is assured that, out of the box, it will provide support for SD, HD, 4K, and 8K networks of the future. That will make migration easier and significantly more efficient – something we believe is truly unique in the industry."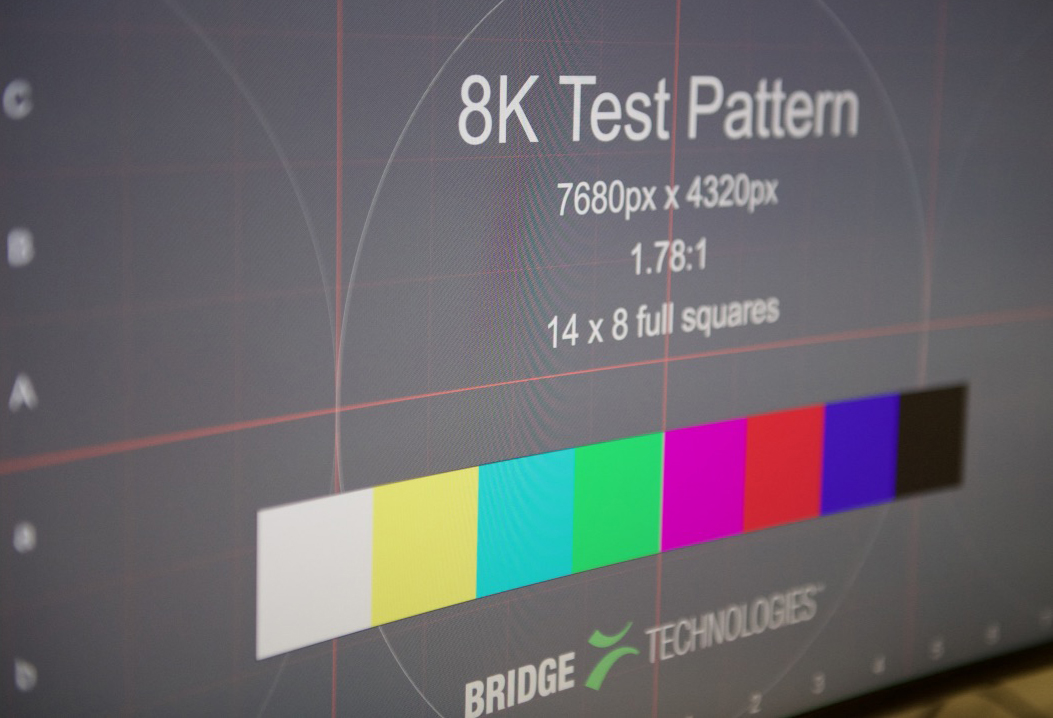 The demonstration at IBC of the VB440 handling 8K network traffic is a further example of the innate power and capability of the industry's most advanced IP network probe. Also being showcased is another innovation – the Widglets™ API HTML5 embedded video monitor for the VB440 network probe – that enables it to become a truly multifunctional device beyond its current worldwide deployment for monitoring IP networks, extending its usefulness well beyond today's test and measurement applications.
"By leveraging the Widglets API, users can, for example, now deliver a full-motion, colour-accurate and no-latency video monitoring capability to any location or any application where it is needed: all that is required is a laptop and a network connection," continued Frostad. "There are numerous challenges in all-IP remote production, and throughout the broadcast chain there are applications that would gain significant insight and value from being able to see and understand what's going on with the picture – and that's what this new Widglets API delivers."
The VB440 IP probe provides a breakthrough for the monitoring and analysis of high-bitrate broadcast media traffic as defined in ST 2110, ST 2022-6, ST 2022-7, ST 2059-2 PTP and NMOS for core broadcasting networks, production studios, master control centres and outside broadcast vehicles and venues. It enables production teams to continuously survey all layers of media transportation on an IP network and facilitates quick rectification of potential problems, helping to maximise Quality of Service (QoS).
More information about Bridge Technologies and its products is available at www.bridgetech.tv or by phone at +47 22 38 51 00.
About Bridge Technologies
Bridge Technologies creates advanced solutions for protecting service quality in the digital media and telecommunications industries. The company's award-winning monitoring/analysis systems, intelligent switchers and virtual environments help deliver over 20,000 channels to more than 900 million subscribers in 94 countries. From head-end satellite ingress to microanalytics in the home network, Bridge Technologies offers patented innovation and true end-to-end transparency. A privately held company headquartered in Oslo, Norway, Bridge Technologies has worldwide sales and marketing operations through a global business partner network.
Press Contact:
Fiorenza Mella
XPresso Communications
Tel: +31 71 523 82 10
Email: [email protected]