Bridge Technologies to Participate in IP Showcase at IBC2018
August 29, 2018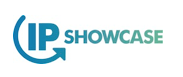 Company to join industry-leading vendors and broadcasters in educating IBC visitors about standards-based IP signal transport
OSLO, Norway – 29 August, 2018
Bridge Technologies today announced that it will be participating once again in the IP Showcase at IBC2018. The company will be highlighting the capabilities of the VB440 High Performance IP Appliance Probe in conjunction with its innovative Instrument View – which provides a highly visual deep analytics display for the VB440 – and demonstrating how its solutions work with, and support, an ST 2110 and ST 2022.6 world.
The IP Showcase has been a feature at major industry trade shows since IBC2016 and has been instrumental in helping the industry to galvanize behind the standards-based approach to IP. The event is hosted by major technical and standards organizations within the broadcast industry — Audio Engineering Society (AES), Alliance for IP Media Solutions (AIMS), Advanced Media Workflow Association (AMWA), European Broadcasting Union (EBU), Society of Motion Picture and Television Engineers® (SMPTE®), and Video Services Forum (VSF).
Industry-leading vendors and broadcasters will gather at the IP Showcase at IBC2018 to provide instructional and case-study presentations and an array of IP-based product demonstrations highlighting the benefits of, and momentum behind, the broadcast industry's move to standards-based IP infrastructure for real-time professional media applications. The IP Showcase will feature equipment displays and product demonstrations that emphasize everything industry vendors have achieved in support of IP standards and specifications. Meanwhile, the IP Showcase Theatre will be the destination for educational presentations, a vital element as the industry progresses through the phases of IP adoption.
"We have long been proponents of IP and the multiple advantages it brings to our industry," said Simen K Frostad, Chairman, Bridge Technologies, "and have also been regular participants in the IP Showcase since it was inaugurated. Once again, we'll be showcasing how our powerful hardware and intuitive software bring real value to our customers, helping them understand and visualize the performance of their IP network, identify potential problems, take rapid corrective action – and maximize QoE."
"The transition to IP is underway, and the progress we've made toward standardizing IP infrastructure and operations in the media industry has only happened because so many organizations have come together and devoted time and effort to the cause," said Michael Cronk, AIMS board chair. "The IP Showcase is a physical manifestation of that progress, and we're thrilled to see all the companies that have embraced IP technology and chosen to put their efforts on show for IBC visitors to experience."
The IP Showcase will take place in rooms E106 and E107 at the RAI Amsterdam during IBC2018, Sept. 14-18. More information about the IP Showcase at IBC2018 is available at www.ipshowcase.org.
About Bridge Technologies
Bridge Technologies creates advanced solutions for protecting service quality in the digital media and telecommunications industries. The company's award-winning monitoring/analysis systems, intelligent switchers and virtual environments help deliver over 20,000 channels to more than 900 million subscribers in 94 countries. From head-end satellite ingress to microanalytics in the home network, Bridge Technologies offers patented innovation and true end-to-end transparency. A privately held company headquartered in Oslo, Norway, Bridge Technologies has worldwide sales and marketing operations through a global business partner network.
Press Contact:
Fiorenza Mella
XPresso Communications
Tel: +31 71 523 82 10
Email: [email protected]