SatMagazine: Year in Review 2022
December 15, 2022
A Monitoring Perspective as seen in SatMagazine 
Bridge Technologies notes well that IP is moving the frontier of the broadcast segments ever forward. However, as it pushes boundaries for market leaders, it opens up space for the rest of the market to move into previously occupied territory.
In broadcast, we see satellite occupying both progressive and middle-ground spaces; complimenting IP in places where the infrastructure is underdeveloped, but also opening-up to developing markets as they improve their linear offerings.
From a monitoring perspective — which is Bridge Technologies' raison d'être — last year saw consolidation of services as a really important activity in developing markets.
With this consolidation came the need to engage in detailed ingress monitoring in order to bring together a disparate range of  Direct-to-Home (DTH) services and sources subject to their own peculiar quirks, and then embody them in a single platform with consistent, technologically progressive transmission standards and compression technologies.
Doing this well, and without error, required intuitive insight into the way data is behaving across the chain — which is exactly what Bridge Technologies provided.
In the South Eastern European market specifically, this meant moving from a situation where there were multiple satellite operators operating across an array of multi-orbital positions, broadcasting a varied range of compression types to disparate receiving antennas, to a situation where there will be one single orbital position, one form of uplink, and a standardized system of set-top access.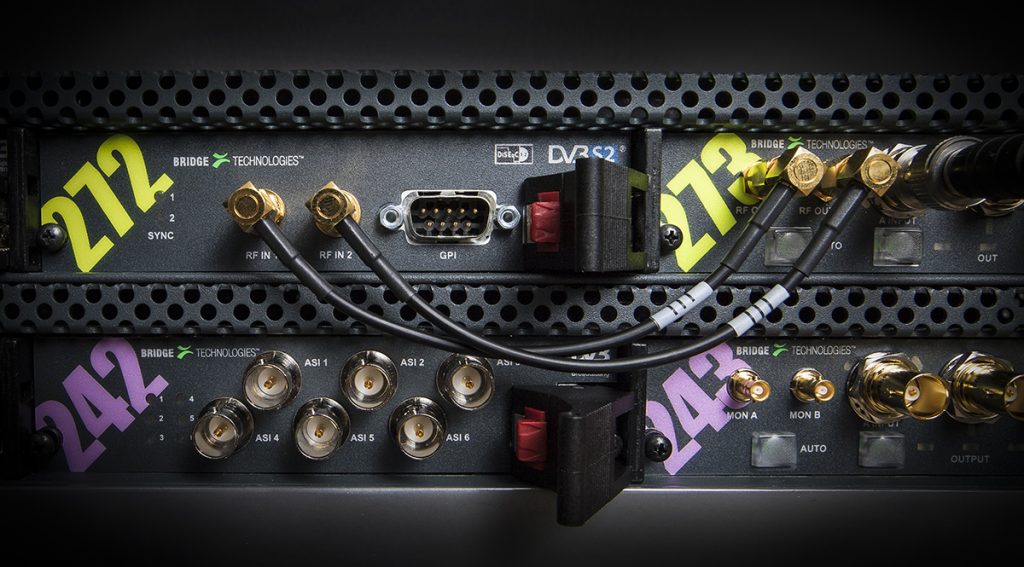 As a result of this move, last year saw a significant shipment of our satellite specific monitoring probe — the VB272 — to broadcasters covering various parts of the Balkans.
The VB272 input card offers monitoring and analysis of QPSK/8/16/32APSK signals found in DVB-S/S2 satellite transponders.
A chassis can be equipped with a VB120 or VB220 probe controller and up to two VB272 input cards under its control.
A complete configuration with a fully licensed VB120 and two VB272 interface cards provides real-time monitoring and alarming for as many as four DVB-S/S2 RF inputs, 10 IP MPTS/SPTS multicasts (upgradable to 50 streams) and one ASI TS input and output. Full ETSI TR 101 290 analysis is performed on all DVB-S/S2 inputs, the ASI input and the IP input in parallel.
Bridge Technologies invites readers to learn more about the companies advanced systems for ensuring high-quality, profitable, digital media service delivery in satellite, production, broadcast, cable, terrestrial, OT T and telecoms applications.