Bridge Technologies January Blog
January 22, 2021
Can Procrastination be Productive?
A key challenge of working from home has been the issue of procrastination. Even the most grown-up and disciplined of us find it much easier for our minds to wander when there isn't the stigma of a colleague over our shoulders, judging our consumption of news headlines or cat videos.
But luckily for you, here at Bridge we've come up with the perfect solution; productive procrastination. Something to occupy your brain when it's feeling unfocused, but something that is still relevant to the industry (so that's technically work, right…). Something that will – more than likely – have you learning utterly useless pieces of trivia without you even noticing.
What is it? It's our Bridge Blogs!
We've crafted them all to be a little different. They're not all technical detail and heavy reading; whilst there's lots in there to enlighten you about the world of IP monitoring, there's lots else for you to learn too. For instance, if you delve into our offerings from the past 12 months, you'll discover how many islands there are in the Norwegian archipelago, why Dan Dennet thinks your barista is more important than you, or why LISP language just won't cut it.
So if you need something to engage your mind and your sense of humour, and something that still feels like it counts as 'catching up on industry developments', we suggest you dip into one of our blogs – which we've handily compiled for you below.
To think we started the year making jokes about 20/20 vision…
For many, 2020 is a year they'd happily forget. Throw it in the back of the cupboard and lock it away for good.
And with valid reason.
But regardless of what your experience of the previous twelve months has been, there can be no doubt that it was a momentous year. An historic one. One that will rightly be covered in school and university textbooks for decades to come.
For that reason, we decided to collate together all of our blogs from 2020, if only to give the historians easy access to them when the apocalypse finally comes…
In reality though, they're not all doom and gloom. In fact, far from it. If you were to look for a common theme, what we think you'd find is one of celebration. Celebration of our business partners and collaborators. Celebration of an industry that is constantly pushing forwards, and finding itself reassuringly equal to the challenges that have been thrown at it in such a tumultuous and demanding year. Celebration of our own achievements as a company, as a team, and as individuals.
So we hope you'll celebrate with us as you flick through our experiences of 2020: laugh as you remember Aksel and Tim causing havoc on the Bridge Show, cry as you remember that Simon and Philip had to forgo champagne and cigars at IBC this year. And cringe at our hubris, when we wrote a blog entry in January which aimed to look forward and make predictions about the year ahead…
(we won't be making that mistake again any time soon)
Our blog list
JANUARY BLOG POST – 2020: Looking Back to Look Forward – the less said about this one the better, where we thought that space exploration was going to be the main focus of our attention, and we were looking forward to theOlympics…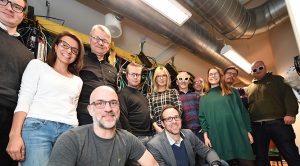 FEBRUARY BLOG POST – VSAT: a growing opportunity – a more technical deep-dive into the different applications of VSAT and DTH.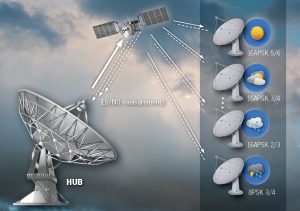 MARCH BLOG POST – Changing dynamics in the Broadcast Industry – a look at how both technology and business have changed, and how finding the expert and the decision maker aren't always the same thing.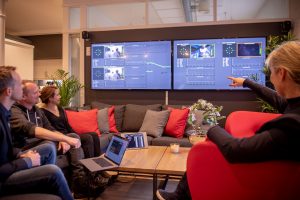 APRIL BLOG POST – Remote production: less is more – when it comes to production, Bridge have overcome the limitations of space. Could time be next?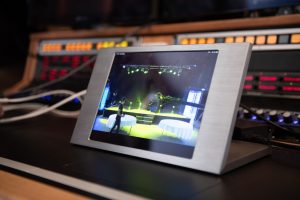 MAY BLOG POST – Inside the lockdown – a sneak peek into what life was like during the first lockdown, when poor Simen was rattling around with only Wilson the plant for company.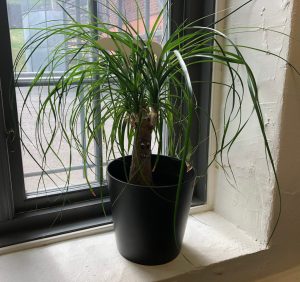 JUNE BLOG POST – How the Bridge Awards 2020 Celebrated Technology Success – a rundown of our amazing virtual Bridge Awards, and a celebration of our amazing business partners. Was this all just a weird champagne dream that involved a Steinway, a crazy Norwegian in a pink suit, and two Australians dressed as Koalas and drinking Fosters?
JULY BLOG POST – Monitoring the Current OTT/Broadcast Paradigm – this is a good one to read if you're feeling even slightly bad about your midday binge-watching marathons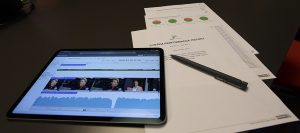 AUGUST BLOG POST – Switching from Webinars to Production – a pretty candid exploration of our quite-frankly-insane foray into the full-scale production of our weekly Bridge Show. We don't just talk the talk, we walk the walk…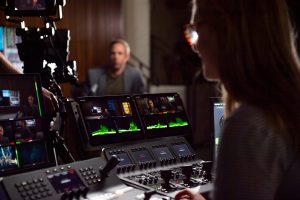 SEPTEMBER BLOG POST – Our Virtual Experience with IBC2020 Through Video Content – A look into the way that we're affected by the psychology of deadlines, and what's to be done when physical tradeshows have gone missing for the time being.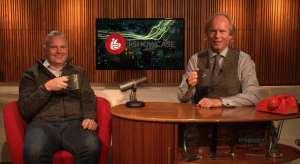 OCTOBER BLOG POST – Howdy Partner – No man is an island – a little bit of poetry, a little bit of geography, and a lot of respect and love for our business partners.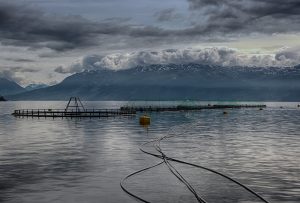 NOVEMBER BLOG POST – The capacity of brains (and VB330s) when faced with questions of objectivity and subjectivity – exploring the way we don't share TV anymore, and how to get exceptional video delivery to someone when they're the center of the known universe.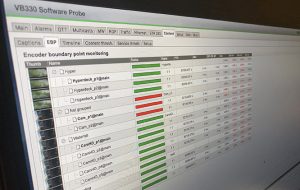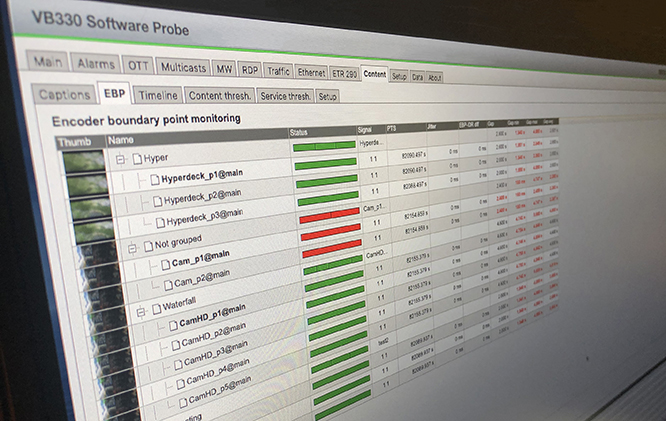 DECEMBER BLOG POST – A year in review –  Because a Year in Review is customary in December, even when the year in question felt like flying downhill on a unicycle that's on fire whilst trying to juggle chainsaws and recite Pi.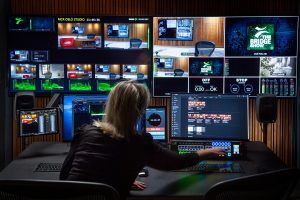 If you're more of a visual person, you can get exactly the same benefit – if not more – from checking out our Bridge Show on Youtube: THEBRIDGESHOW
And so…
This January blog (blogs within a blog, very meta…) is devoted to all of those who have fought through 2020 with us, and made it out the other side. We look forward to 2021 with (tentative) optimism, hope and good humour.